CL Educate is truly committed to its responsibility towards Society and has a very active Corporate Social Responsibility program. We focus on a three pronged approach to making a true impact on society - environmental, economic, and social.
Environmental
Cultured into our DNA, CL Educate believes ownership to be a key contributor to making sure our environment stays clean and healthy, and strives to consistently improve its quality. Energy conservation is very well ingrained in our employees and systems.
We keep all our communications and databases involved in HR processes and appraisals strictly online, resulting in considerable reduction in paper usage. All our employees are paper conscious and print only when absolutely necessary. Our commitment to staying green can be gauged by the fact that when we recently procured new servers, we ensured we went for the world's first eco-responsible servers, Sun Fire T2000s.
In addition to our own efforts, CL Educate also encourages and supports endeavors to make a difference to our environment. For instance, we supported and endorsed a team of 8 engineers from Netaji Subhas Institute of Technology in New Delhi in their quest for making a solar powered car, which they eventually drove in a rally during the World Solar Racing Competition in Pretoria, South Africa and ended up on the podium with a runners-up spot. While this does not fall under the regular college sponsorships that CL periodically supports, this was a unique project, and was in line with our 'stay green' commitment to the environment. CL is proud of these 8 young engineers for thinking green.
Economic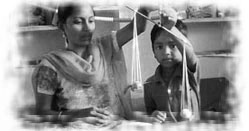 Education is the key to success, and yet this is a key denied to many in India today. Fifty nine million children between the ages of six to fourteen are not in school. 75 percent of each year's graduates are not actually employable. To address this, we have Bottom of Pyramid Schools, Roshni - a venture for educating the girl child, and SkillSchools that cater to the people who fall through the gaps in primary education.
Bottom of Pyramid schools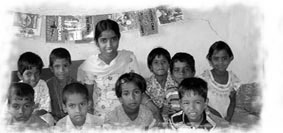 CL Educate, in its quest to democratize quality education, found it only natural to extend its reach to the rural, underprivileged section of our society. With a vast section of our society living below the poverty line, it is imperative to find a way to give them access to quality education at a reasonable cost.
CL Educate is forging this path with 'Bottom of Pyramid' schools. These schools especially address the educational needs of our underprivileged children, and function with the dual objectives of maintaining standards of excellence along with widespread access. They overcome the problems of resources, accountability and support by linking to a hub, one of our Indus World Schools, thereby making costs marginal.
CL SkillSchool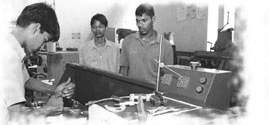 CL's SkillSchool works with the government in several fields to provide vocational and employability training to youths across the country.
CL is empanelled with the Government of Rajasthan as an expert vocational training service provider under the Rajasthan Mission on Livelihoods. We are also implementing a project from the Ministry of Rural Development, Government of India; and have partnered with the Governments of Punjab, Gujarat and Delhi to run vocational training under the Government of India's Modular Employable Skills (MES) scheme in these states.
Roshni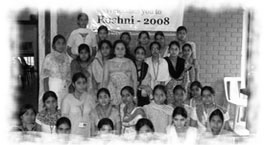 In collaboration with the Roshni academy, CL has made accessible its personality development program to girls from an underprivileged background. The program designed specially has emphasis on English Speaking, computer literacy, communication and public speaking.
Social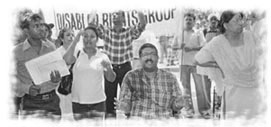 In addition to the environmental and economic focus outlined above, CL conducts several initiatives for the benefit of society at large. We have successfully organized blood donation camps, and on-campus personality centric event - Tycoons. We also offer support to the Disability Rights Group and a movement towards setting standards in business ethics.